Making dune lakes more swimmable
Making dune lakes more swimmable
Horizons Regional Council is taking steps to turn around the declining health of dune lakes in the Manawatū-Whanganui region, thanks in part to an Envirolink report.

The Manawatū-Whanganui region has about 60 dune lakes – unique lakes located in old sand dunes inland along the west coast – with many of them in critically poor and declining health.
These internationally rare lakes are popular for swimming, boating, fishing and hunting, says Horizons Science and Innovation Manager Abby Matthews.

"They have also historically been an important source of kai, however the use of these lakes as a food source is now limited due to their poor health."

To help turn this trend around, Horizons secured funding from the Envirolink scheme(external link) to commission Cawthron Institute to take a close look at some of the region's deep dune lakes: Lakes Pauri, Wiritoa and Dudding.

"The advice and recommendations we've received have helped us design a more-structured lake monitoring programme to improve our understanding of these lakes, and are also informing the development of lake restoration plans," Abby says.

Horizons has implemented a number of the report's(external link) recommendations, including increased water quality monitoring, the surveying of aquatic plants, pest fish and lake depth, and collecting sediment cores.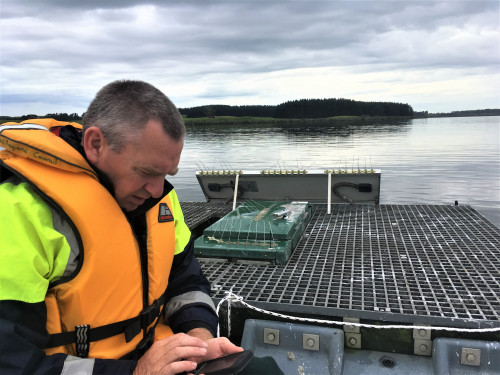 "Reversing degradation in lake health takes time, however, with targeted effort, it's possible to improve the health of these lakes.

Horizons' staff monitoring water quality in the Manawatū-Whanganui region's lakes.

"A key initial focus is to improve swimmability – increasing the number of days per year that our community can safely access their favourite lake for swimming and recreation. In lake systems, this goes hand in hand with improving ecosystem health by reducing sediment and nutrient inputs, and reducing or removing aquatic pest plants."

Abby says Envirolink funding enables Horizons to access technical advice and expertise that they're unable to resource in-house.

"The Envirolink funding scheme provides opportunities to undertake work that might not be part of our annual operational work programme, helping us access advice and respond to emerging issues quickly."
Last modified: